Stocks – We filter through the Universe of high volume stocks each week for the very Strongest Stocks based on Relative Strength.
Relative Strength can indicate how Stocks have fared over the past year relative to the other funds. It's a simple 0-100 ranking that makes comparisons a snap. It is a percentile ranking of the price performance relative to other securities and relative to the broad U.S. market performance.
Here are some of the Strongest Stocks:
MRK Merck & Co.
AMZN Amazon.com Inc.
SBUX StarBucks Corp.
PYPL PayPal Holdings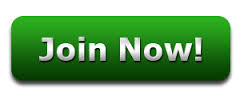 Become a Green Liner!