For your convenience, most Subscriber questions are answered right here.  Not finding what you want? Please use our Contact Us page.
Q: What does the Premium Service offer that the free site on StockCharts site doesn't?
A: The content on the free StockCharts site will eventually be reduced and/or eliminated. The Premium site provides Daily Commentary, and a much larger list of Money Wave Pops emailed or Tweeted to you during the day. There is an active Forum to chat with other members. Investment selections are linked to the Chart for easy access. Our Open Positions and Closed Positions pages are very popular, to help you keep organized.
Q: How much do you charge for your service?
A: Our Monthly subscription is only $25 per month or a one time annual rate of $250.
Q: What if I want to cancel my Subscription?
A: You can easily control and cancel your Subscription online on the Main Menu under My Account.
Q: Do you send out real time alerts?
A: Yes. For subscribers wanting fast, actionable notification – all of our posts are emailed and/or relayed through Twitter (usually within 30 minutes before the Market Close). Please set up a Twitter account with mobile notifications for the Best smart phone results.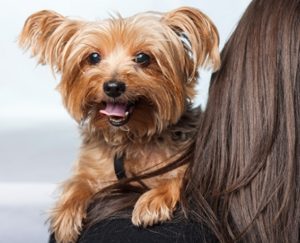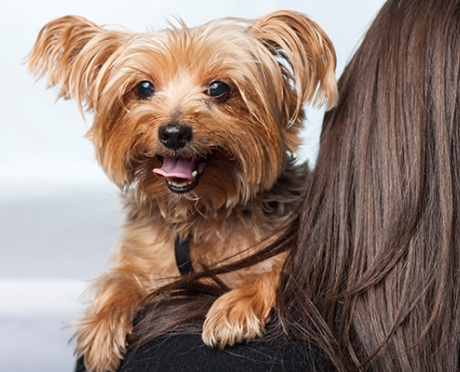 Q: How to use Above the Green Line?
A: The Investments we follow must meet our 3 Rules. As a user you get intra-day signals when to buy or sell with 30-minutes of the Market Close, and a weekly commentary. Emails will include links to Our "Real Time" Daily & 60 min Charts which show the Red / Green Zones to help you with timing.
Q: How often do you update?
A: Our charts are constantly updated and Charts are "real time" (just refresh your browser). We will update the Chart comments at least daily or more based on the activity and/or movements in the security. Thus, you will always know if you are Above the Green Line.
Q: Where can I find past results?
A: The Closed Positions link is on the main Menu, under the "Portfolio" tab.
Q: When you say "you will Not Log the trade" what does that mean?
A: If the Reward / Risk is not 2:1 of better we will not log the trade (or count it in our Performance Record).Some members want to see every mechanical Money Wave Buy Signal,  but the Money Wave pops are usually only good for 3-5 % in the Short Term. If a stock is already up >3%, we will normally Not Log the trade.
Q: Can I sort or export data shown on the Closed Positions page?
A: Yes, you can. Just click on any column header and the data will be sorted accordingly. By default, data is sorted based on the first column.
Q: Which page do you post for a day trader?
A: We do not have any specific pages marked for day traders. Most day traders lose money.
Q: Where do I find the Relative Strength Factor in StockCharts.com so I can add it to my charts?
A: Relative Strength Values comes from the SCTR Rank (StockCharts Technical Rank), www.etfscreen.com for ETFs , and Investor's Business Daily (IBD) for stocks. We prefer the longer term weighting used by www.etfscreen.com and IBD.
Q: Tell me about the Investments on the Portfolio?
A: On a periodic basis (e.g. Intraday, daily, or weekly) if a security satisfies our rules we will send out communication via email notifying our members that its time to purchase or sell. These securities are listed on the "Open Positions" page.
Q: What is Stage Chart Investing, and do you follow it?
A: Yes we follow Stage Chart Investing… Please click on the Link to learn about it.
Q: Mark G. writes "I've been following your trades for couple of months now and so far love the system. Some of your recent analysis had Reward/Risk criteria and I wonder if you have definition of poor Reward/Risk documented somewhere on the site."
A:  Thank you for writing, Mark. Reward / Risk should be at least 2:1 on every trade.  If you Buy an Investment at $12, for a re-test of Highs at $14, the Reward potential could be $2, or 16.7%. If you have a Stop at $11.5, you are risking $0.50.   So Reward / Risk is $2 / $0.50 =   4:1 odds… EXCELLENT!
Q: What about the functionality of Calendar tab: Can we edit the calendar ourselves?
A: The Calendar in the Chat/Forum is for all to use. Some approval may be required.
Q: I am wondering how you find stocks for the site? What are your requirements for finding such stocks?
A: We use the Advanced Scan on StockCharts.com… We scan for average Volume > 1000000, and Relative Strength > 90.
Q: How do I change my personal settings?
A:You can make changes to your personal settings at the My Account link, on the main Menu under the "Log Out" tab.
Q: How do I use the Chart page?
A: The chart widget shown on the Chart page provides quotes for any stock, etc. Enter the Symbol of the Investment that you want, to see the real time data. The widget allows you to add technical indicators, change the time interval, compare with other stocks, indices and even save/print the chart or tweet. In addition to the real time chart widget provided by TradingView.com, you can also view daily and weekly charts from StockCharts.
Q: What makes ups your Watchlist and how often do you update?
A: Our WatchList is our list of securities currently satisfying the Above The Green Line Rules. The list is updated daily if there are new Candidates to add.
Q: How do I use the Instant messenger to chat with other members?
A: To use the Instant Messenger (IM), you first need to be logged into your account. Once you have logged into your account, navigate to the Forum/Chat page via the menu. From there, scroll down the forum page and look for Chat window in the lower right corner.