ETF Sector Rotation – What is it?
Many investors are interested in investing and diversifying their portfolio in various global and local sectors, but are often unsure of where to start. Sector rotation is a strategy used by investors whereby they hold an overweight position in strong sectors and underweight positions in weaker sectors. Exchange-traded funds (ETFs) that concentrate on specific industry sectors offer investors a straightforward way to participate in the rotation of an industry sector. ETFs also allow an investor to take advantage of the investment opportunities in many industry groups throughout the world.
Members can access your Green Line ETF Sector Portfolio HERE.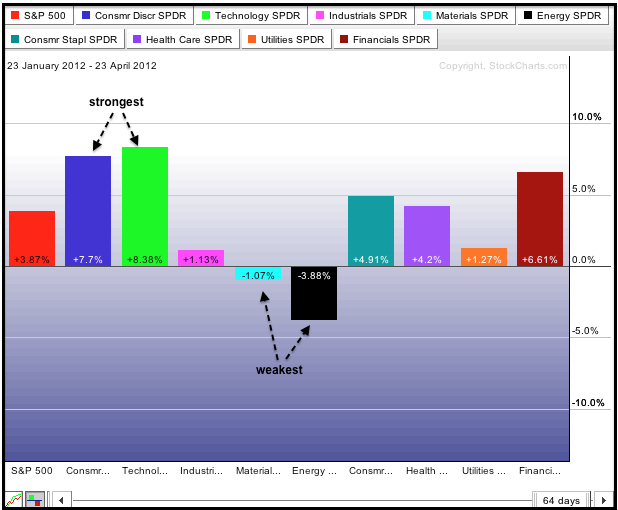 Why Do Investors Choose Sector Rotation?
As the economy moves forward, different sectors of the economy tend to perform better than others. Investors seeking to beat the market may spend countless hours reading through articles and research reports.
A simpler alternative is to use ETFs that focus on specific sectors. Sector rotation takes advantage of economic cycles by investing in the sectors that are rising and avoiding the ones that are falling.
By investing in a diversified set of ETFs, an investor is positioned to take advantage of an uptrend in certain sectors while reducing the risk of losses due to exposure to high-risk stocks. In addition, by selling a portion of your holdings in sectors that are at the peak of their cycle and reinvesting in those sectors that are expected to perform well in the next few months, you are following a disciplined investment strategy.
The Green Line Strategy:
Own the 5 Strongest ETFs based on Volume and 1 year Relative Strength.
ETF must be Above the Green Line (250-day ema average), or move to Money Market (CASH).
Every three months rotate to the Strongest ETFs.
Below is a simulated back test of the ATGL ETF Rotation System (Equity in blue) compared to the S&P 500 Index for the last 20 years.
Results are NOT actual and may not be similar in the future.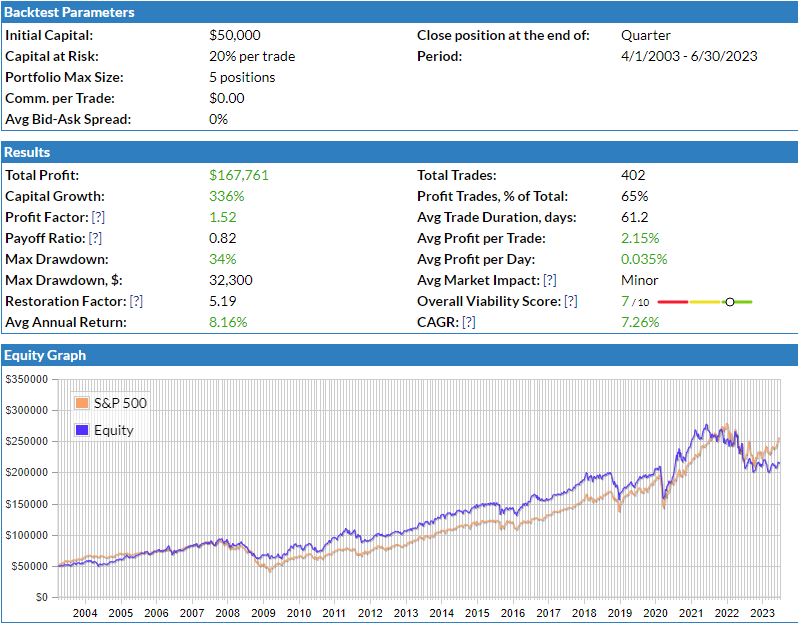 Members can access your Green Line ETF Sector Portfolio HERE.
Please send some profits to help animals (ASPCA).