Investment Strategies
When it comes to investment strategies, there is a vast array of different approaches that suit varying individuals. An investor must choose an investment strategy that aligns with their personal goals, tolerance of risk, personality, and time management style. When deciding upon an approach, it is important to keep in mind that the 'best strategy' for you may not be what is historically the most profitable. At Above the Green Line we follow several Investment Strategies which include:
Assessing Your Needs and Goals
When assessing yourself and your needs, it is important to keep in mind that each investment strategy has its own risk factor. Depending on your appetite for risk, one investment strategy might seem far more appealing than another. For instance, if you enjoy a high-risk scenario with a potential for high return, you may enjoy becoming a swing trader. On the other hand, if you prefer a low-risk scenario, you may employ a buy-and-hold approach. There is much debate between investors on what is the 'best' way to invest, but truly, there isn't just one 'best' method. It all depends on you and what strategy fits your needs and goals.
In addition to assessing the risk factor, another key component to consider is time. When deciding upon the investment strategy that best suits you, your ultimate decision should depend heavily on the amount of time you have to dedicate to investing. For instance, a swing trader may dedicate many hours per day to keep a close eye on price fluctuations while a buy-and-hold investor may not check the status of their investment for many years. It is important to be honest with yourself about the amount of time you have to put into your investment. Never decide upon a strategy based on its profitability or trendiness.
The Basics of Investment Strategies
The oldest and most basic investment approach is Fundamental Analysis. The methodology of Fundamental Analysis consists of examining fundamentals, or the basic economic factors. These include but are not limited to financial statements, management processes, industries, competitions, and business concepts. The data collected from considering these factors is then compared to past and present data surrounding a particular company or business to determine whether to buy, sell, or hold.
Technical Analysis is often perceived in direct contrast to Fundamental Analysis. Short term in its nature, Technical Analysis examines charts, trends, and patterns to predict price movements in the near future. Unlike Fundamental Analysis, this strategy does not evaluate the company itself but rather the market activity surrounding the investment.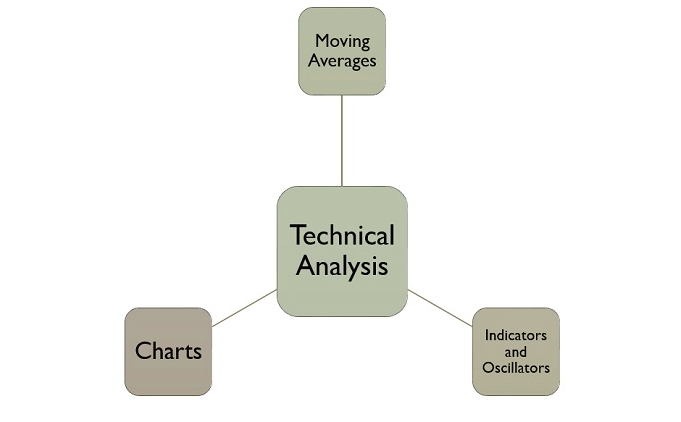 The Buy-and-Hold investment approach values the power of time over timing. An investor employing this method would choose a financial instrument to purchase and then hold onto it for quite some time, with no attention given to short term price fluctuations. This method is utilized among many investors simply because it works; over long periods of time, a stock will always grow in price. The degree of growth, however, varies.
Long debated against the Buy-and-Hold strategy is the approach of Market Timing, also known as Swing Trading. Swing Trading is a highly controversial method as it consists of great risk and effort. In short, Swing Trading involves buying and selling securities over a short period of time with the hope of profiting off of price swings that occur anywhere from over a few days to a few weeks. As a result of volatility, Swing Traders are exposed to a considerable amount of risk. However, they can make profits utilizing a risk/reward ratio along with a stop loss and profit target.
Another approach that is utilized by some investors is Multiple Time Frame Analysis. This investment strategy is slightly more complex than the previously mentioned approaches as it can be employed in many different ways. For instance, a long term trader may examine data from weekly to monthly charts, while a short term trader may consider data gathered from daily charts. How one utilizes this approach is personal to their investment style and the amount of time available to review data.
The Dogs of the Dow investment strategy is one of the oldest and most widely followed indexes in the world. This approach attempts to beat the Dow Jones Industrial Average (DJIA) each year by buying the highest-paying dividend stocks available from the DJIA. After the stock market closes at the end of the year, an investor employing this strategy would pick 10 of the highest yielding stocks from the DJIA. Then, they would invest an equal amount into each stock on the first trading day of the new year. This process repeats itself every year.
The Dividend Growth investment strategy involves purchasing shares of companies that pay large dividends. Buying stocks that pay dividends is considered a smart and safe investment as long as you follow a few guidelines. For example, Dividend Growth investors normally invest in a fairly good company that increases their dividends annually in accordance with inflation. In addition, Dividend Growth investors should hold onto their investment for long periods of time; sometimes, investors will hold onto their positions for decades. If employing this strategy, it is important to diversify your investments so that you are not too reliant on one sector of the economy. The Dividend Growth investment strategy can be a fairly easy method of profiting from investments.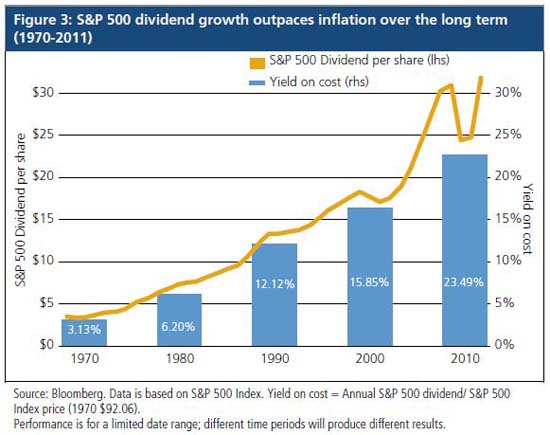 Takeaway
Overall, choosing an investment strategy is no different from choosing your favorite meal or most comfortable t-shirt. It all depends on you, your goals, and your lifestyle. Here at Above the Green Line, we currently only utilize the following strategies: Swing Trading, Multi-Time Frame, Dogs of Dow, and Dividend Growth. However, we do believe it is important to inform our readers of potential other approaches that might best suit their needs. Each approach has its merits and downfalls and it is imperative to weigh them before investing your money. While it can require significant effort, investing is supposed to be fun. We hope that we can assist you in the future.
Please send some profits to help animals (ASPCA).