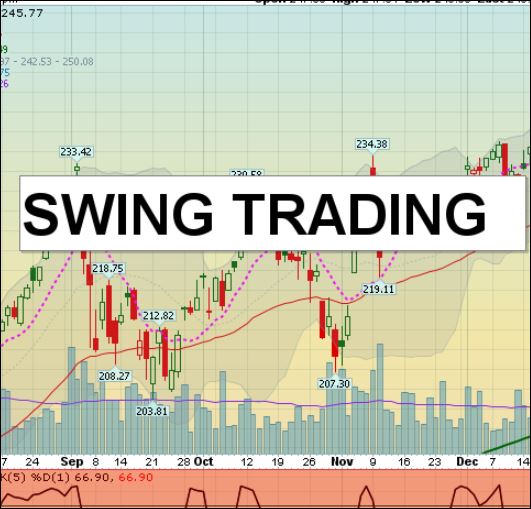 Many Investors have never been taught that sometimes you can out perform the Markets, even with having many small losses each year. Losses are fine, if you also have Gains that exceed the Losses.
Most of the Gambling Games in the Casinos LOSE about 45-46% of the time, each day. But the Casinos WIN 4-5% each day, and that adds up BIG TIME. For this to work, you must control the extent of the Losses, which the Casinos can do very accurately.
In 2021 the Green Line System had 85 completed logged Swing Trades and 31 of those trades were LOSSES! But the average Gain was still 5.42% (before taxes and commissions). Many new investors are not impressed with a Gain of 5.42% / trade. Yes, it sounds fairly small, unless you did it 85 times in a year!
How to make Money with Swing Trading:  Limit each Buy to 10% of your account value (Ex. on a $100,000 account, invest only $10,000 / trade).
$10,000 X 5.42% avg. Gain = $542 Gain / trade …. 85 trades X $542 = $46,070 (before taxes and commissions) on a $100,000 account.
That's Great!   To avoid Income Tax on the Trades, many do the trades in their IRA or 401K, where the account Gains are Tax Deferred. And now commissions are practically nothing at most online brokerage firms.
We have had the easiest 13 year Bull Market in History for "Buy and Hold" Investors. Eventually Market Timing and Trading could be the only way to make Money for a while. Will you be able to Change and Adapt?