Penny Stock
A penny stock refers to a small company's stock that typically trades for less than $5 per share. Although some penny stocks trade on large exchanges such as the New York Stock Exchange (NYSE), most penny stocks trade via over the counter (OTC) transactions.
Transactions take place through the electronic OTC Bulletin Board (OTCBB) or through the privately-owned Pink Sheets. There is no trading floor for OTC transactions, and the quotations are also all done electronically.
If a member, please log in to see our Penny Stock Watchlist. If not a member, you can join below.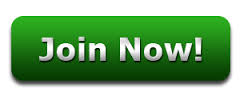 Help me make more Money in the Stock Market.
In the past, penny stocks were considered any stocks that traded for less than one dollar per share. The U.S. Securities and Exchange Commission (SEC) has modified the definition to include all shares trading below five dollars. The SEC is an independent federal government agency responsible for protecting investors as they maintain fair and orderly functioning of the securities markets.
Penny stocks are usually associated with small companies and trade infrequently meaning they have a lack of liquidity or ready buyers in the marketplace. As a result, investors may find it difficult to sell stock since there may not be any buyers at that time. Because of the low liquidity, investors might have difficulty finding a price that accurately reflects the market.
Due to their lack of liquidity, wide bid-ask spreads or price quotes, and small company sizes, penny stocks are generally considered highly speculative. In other words, investors could lose a sizable amount or all of their investment.
KEY TAKEAWAYS
A penny stock refers to a small company's stock that typically trades for less than $5 per share.
Although some penny stocks trade on large exchanges such as the NYSE, most penny stocks trade via over the counter through the OTC Bulletin Board (OTCBB).
While there can be sizable gains in trading penny stocks, there are also equal risks of losing a significant amount of an investment in a short period.
Price Fluctuations of Penny Stocks
Penny stocks offered on the marketplace are often growing companies with limited cash and resources. Since these are primarily small companies, penny stocks are most suitable for investors who have a high tolerance for risk. Typically, penny stocks have a higher level of volatility, resulting in a higher potential for reward and, thus, a higher level of inherent risk. Investors may lose their entire investment on a penny stock, or more than their investment if they buy on margin. Buying on margin means the investor borrowed funds from a bank or broker to purchase the shares.
Considering the heightened risk levels associated with investing in penny stocks, investors should take particular precautions. For example, an investor should have a stop-loss order predetermined before entering a trade and know what price level to exit if the market moves opposite of the intended direction. Stop-Loss orders are instructions, placed with the broker, that set a price limit that once reached, will trigger an automatic sell of the securities.
Although penny stocks can have explosive moves, it is important to have realistic expectations whereby investors understand that penny stocks are high-risk investments with low trading volumes. (For related reading, see "The Risks and Rewards of Penny Stocks")
What Makes Penny Stocks Risky
Penny stocks do provide some small businesses with a way to access funding from the public. These companies may use this platform as a starting block to move into a larger marketplace. Also, since they sell as such low prices, there is room for significant upside. However, some factors exacerbate the risk associated with investing or trading penny stocks. The securities are usually riskier than more well-established companies known as blue-chip stocks.
A blue chip is a nationally recognized, well-established, and financially sound company. Blue chips generally sell high-quality, widely accepted products and services. Blue chip companies typically have a history of weathering downturns and operate profitably in the face of adverse economic conditions, which helps to contribute to their long record of stable and reliable growth.