ETFs – An Exchange Traded Fund (ETF) is an open-ended fund that is traded on a securities exchange like a stock. Most ETFs are index based and the performance of the ETF tracks the performance of the underlying index.
We filter through the Universe of high volume ETF's each week for the very Strongest based on Relative Strength. Relative Strength can indicate how ETF's have fared over the past year relative to the other funds. It is a percentile ranking of the price performance relative to other securities and relative to the broad U.S. market performance.
Some of the strongest ETF's we are currently following are below. Click on the link to see the "real time" chart. 
EWZ Brazil Fund
SMH Semiconductor Fund
RSX Russian Fund
OIH Oil Service Fund
XME Metals & Mining Fund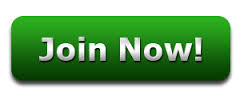 Become a Green Liner!