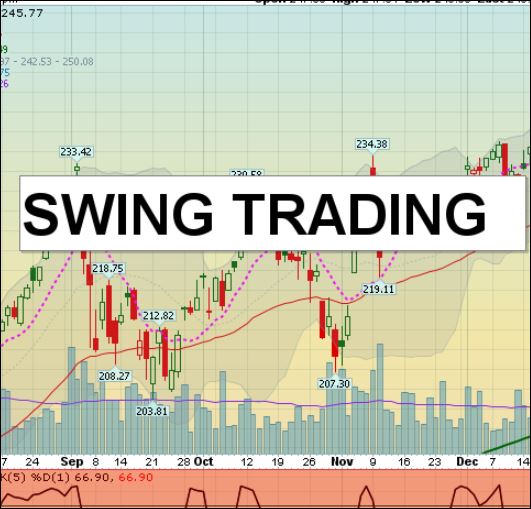 Small trades + consistency = big results.
Follow our consistent Green Line System and you could have made over 40% in 2021.
Take a look at every trade that had a Buy Signal last year, our 
performance*
 is transparent.
In 2021 the Green Line System had a Swing Trade about every 3 days (85 completed trades) and 31 of those trades were LOSSES!
But the average Gain was still 5.42% (before taxes and commissions). Many new investors are not impressed with a Gain of 5.42% / trade.
Yes, it sounds fairly small, unless you did it 85 times in a year!
How to make Money with Swing Trading:  Limit each Buy to 10% of your account value.
(Ex. on a $100,000 account, invest only $10,000 / trade). $10,000 X 5.42% avg. Gain = $542 Gain / trade ….
85 trades X $542 = $46,070 (before taxes and commissions) on a $100,000 account.
*Trades were logged following the Green Line Rules, but were not traded in an actual account.